Calling all creators: Take our survey to help us gather insights on the state of the creator economyShare your creator experiences in our State of the Creator Economy survey
ConvertKit vs. Mailchimp
ConvertKit is the leading creator marketing platform. Join more than 626,004 creators who have grown their audience to over 709 million fans and counting.
Why creators love ConvertKit
ConvertKit is a marketing platform for creators, by creators. We know your unique needs and have developed the tools to make marketing your work easier.
1

Never double pay for subscribers

Mailchimp's list-centric approach means you pay for the same subscribers twice on different lists. Save more on ConvertKit with our subscriber-first approach and never pay double again.
2

Ready, set, automate

Mailchimp's customer journey feature is complicated and difficult to manage. No need to pause your workflows to make edits or add in a new segment. As your list scales, you can automate more without doubling your work.
3

Don't miss a beat marketing your work

Send, delay, or schedule your emails to stay top of mind with your audience and market new content you've just published. Tailor your messaging needs to each audience segments' interest.
4

Sell directly to your audience

Drive interest to your next product! With countdown timers, zip code targeting, video embeds, you can drive more sales with engaging email content that helps you convert. You can even create and sell digital products directly on our platform.
Any creator knows that migrating your email list is like messing with your life blood. The migration went extremely smoothly and my business is now booming on ConvertKit.
Khe Hy
radreads.co
Get started for free
Give ConvertKit a try with our 14-day free trial.
No credit card required.
Start your free trial
How ConvertKit is better suited for you
We're a creator marketing platform built by creators for creators. With our particular background and expertise, we've designed ConvertKit to give you everything you need and nothing you don't. From delivering opt-in incentives to advanced automation triggers, you'll be backed by our simple and powerful tool to grow your business.
Mailchimp Essentials Plan
Email subscribers
1,000+
1,000+
Email subscriber model
Each subscriber counts once
Counts duplicates across lists
Email sends/month
Unlimited
500,000
Automations
Multi-step
Single-step
Segmentation
Advanced
Basic
Price per month
$29
$20.99
See why creators make the switch from Mailchimp to ConvertKit
You don't need to take our word for it. Read these stories from creators who made the transition from MailChimp to ConvertKit to find out why they switched and why they're still loving ConvertKit.
ConvertKit makes sales funnel emails easy (and they show you how to write 'em)!
Sarah Von Bargen
yesandyes.org
"When I started taking my list-building seriously, Mailchimp wasn't fitting my needs."
Megan Minns
meganminns.com
Everything was so simple and easy to use, and the automation feature was a delight.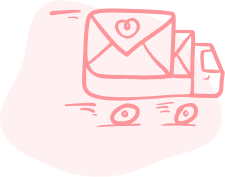 We'll move you to ConvertKit—
for free
Ready to make the switch but feel stuck? Our migration team can help you import your subscribers, rebuild your automations, replicate your email templates and more at no charge. We're ready to help get you up and running, so you're ready to tap into all the features we offer and hit the ground running.
Request your migration
Get started for free
Give ConvertKit a try with our 14-day free trial.
No credit card required.