Calling all creators: Take our survey to help us gather insights on the state of the creator economyShare your creator experiences in our State of the Creator Economy survey
Free landing pages for your next idea
As an online creator you are full of big ideas, and we believe the best way to get those ideas into the world is with landing pages. And when you can start with a well-designed free landing page template, you don't even need a website to start gathering interest and email addresses.
Build beautiful landing pages in minutes
Designed by world-class pros, our fully customizable templates are made to catch eyes and grow email lists. Whether you're new to landing pages or have design experience bursting out your fingertips, these landing page templates will help you get your ideas out the door in record time.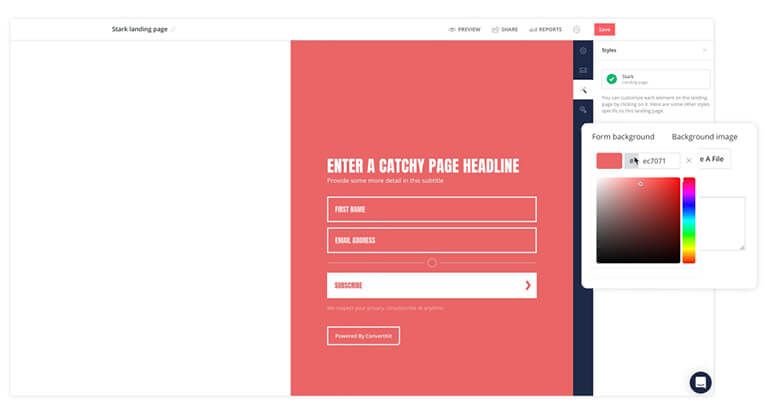 No code necessary
You can have a beautiful landing page without knowing any code. But we've still made custom CSS an option for all our code nerds out there.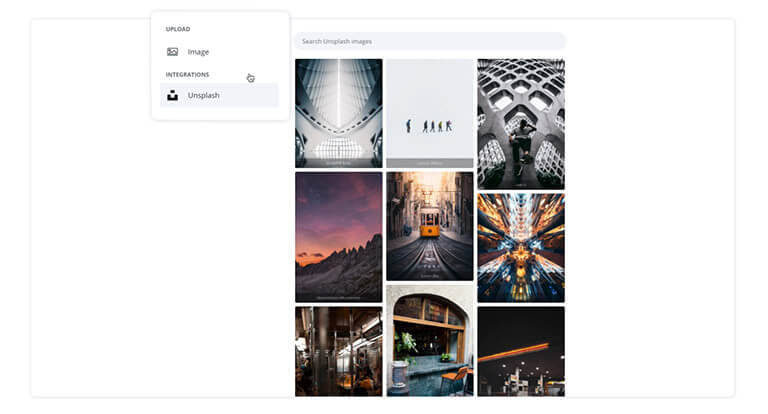 One click to 100,000+ images
'Stock photography' doesn't have to be a bad word. Our integration with Unsplash makes finding free, unique imagery for your landing page a one-click wonder.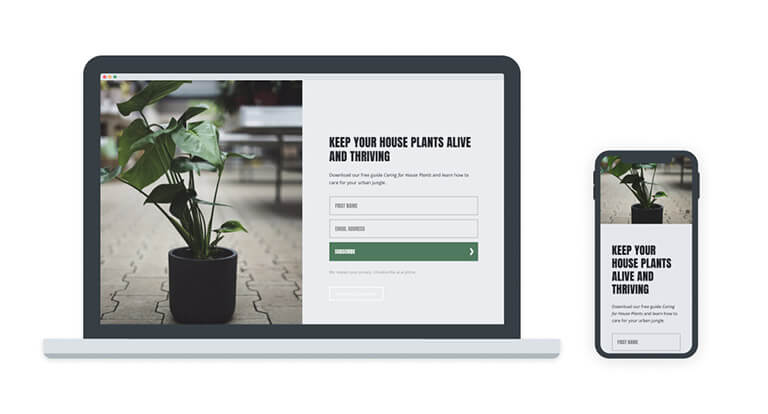 Look good on all devices
All our templates are fully responsive. That means you'll have a perfectly formatted landing page that can easily be viewed on any device.
Some of the templates that I've used for my landing pages are converting at an 80%+ rate, which is far higher than I had with other templates.
Brian Feroldi
Financial Educator, YouTuber & Author
Stay connected with your audience
Your customer's journey may start at your landing page, but really kicks off when they fill out your opt-in form, giving you permission to enter their world and their inbox.
Our landing page opt-in forms not only create a seamless path to turn your readers into subscribers, they also help you gather information to connect with your audience and increase your sales.
Collect custom data

Automatic lead magnet delivery

Customizable success messages
Connect to an automation

GDPR compliant

Integrations with other tools
Landing page templates for your next big idea
Creators use landing pages to build their business in so many ways. Whether you're ready to deliver a product, promote an upcoming project, or tell your audience about yourself, landing pages help you get the word out quickly and easily.
Delivering a lead magnet
No one gives their email address away for free these days. You've got to give them something irresistible to make that exchange happen.
Landing pages help you deliver that tempting lead magnet easily and instantly. Your reader gets valuable content and you get their email address. Everyone wins!
The ConvertKit landing page platform is so easy to use and attracts my readers due to the simplicity and minimal designs. I am more capable to targeting my exact audience and they receive smooth access to their free downloads and to me!
Melissa Lee
nourishmel.com
Keep creating better landing pages
Our free landing page builder not only provides quick metrics updates for conversion rates and subscriber counts, you can also easily set up your favorite tracking methods and give your landing page the optimized boost it deserves.
With all this data, you can learn how your audience interacts with your landing page to improve your conversions and keep creating irresistible pages to grow your thriving business.
Find out more about your audience
For more advanced tracking options, simply add your Google Analytics, Segment, and/or Facebook business IDs to connect powerful analytics to your ConvertKit landing page builder.
Help readers find your landing page
Give your landing page the best chance to reach new readers by filling in the SEO Title and Description with keyword-smart copy. The more targeted the keywords, the more likely your audience will find you.
Promote your big idea with the ConvertKit landing page builder
Ready to build a beautifully customized landing page for your brand?
Create a free ConvertKit account, and have your idea live in 10 minutes.
Are you a creator with over 5,000 subscribers on your email list?
If you're looking to switch email providers, we'd love to give you a personalized tour of ConvertKit to learn more about your needs and how we can help you grow your business.