Calling all creators: Take our survey to help us gather insights on the state of the creator economyShare your creator experiences in our State of the Creator Economy survey
ConvertKit vs. Substack
Looking for a new home for your newsletter? ConvertKit is the go-to email marketing platform for creators that can host, grow, and monetize your newsletter—and help you grow your business.
Why professional newsletter creators love ConvertKit
With a fast growing and established newsletter, it's time to graduate from Substack. ConvertKit is the platform that helps you take your newsletter to new heights with powerful features that are easy to use.
1

Keep more of your earnings

ConvertKit has a transaction fee of 3.5% + $0.30 (including credit card fees), much lower than Substack—even if you're on one of our paid plans. Better yet, selling a paid newsletter is not the only product offering you can have. From digital downloads to sponsorships, you can sell directly on ConvertKit.
2

In-depth subscriber management

With a fast growing newsletter, you need to have better insights on where your subscribers are coming from, how engaged they are, and what else they might be interested in. ConvertKit's tagging and segmentation allows you to slice and dice your list for perfectly organized content sending.
3

Automate your relationship with subscribers

Introduce yourself to your new subscribers with automated welcome emails. Celebrate their subscription anniversary with you. Reactivate old subscribers or clean your list. Have it all working for you in the background while you work on your next newsletter edition.
4

Amazing writing and design experience

As a newsletter creator, you spend most of your time writing. ConvertKit's email editor gives you the most seamless writing experience without sacrificing design elements. Whether you send plain-text or designed newsletters—the choice is yours.
Not only was I impressed by the deliverability improvement, I checked with those people having issues and they were happy to report they were receiving my emails again. And my open rates have consistently been 50% and over.
Dylan Redekop
Growth Currency
Find out how Dylan grew his list by 1,000 when he switched from Substack
Get started for free
Give ConvertKit a try with our 14-day free trial.
No credit card required.
Start your free trial
How ConvertKit is better suited for you
We're a creator marketing platform built by creators for creators. With our particular background and expertise, we've designed ConvertKit to give you everything you need and nothing you don't. From delivering opt-in incentives to advanced automation triggers, you'll be backed by our simple and powerful tool to grow your business.
Free email subscribers
Up to 1,000 subscribers
Unlimited
Monthly subscription
$29/month
Transaction
0.6%
10%
Credit card processing fees
2.9% + 30¢
2.9% + 30¢
Digital products
Paid newsletters
Digital downloads
Coaching
Subscriptions
Event sales
Sponsorships
Paid newsletters
Email templates
10+
Segmentation
Advanced
Automations
Unlimited, multi-step
See why creators make the switch to ConvertKit
Don't take our word for it. Read these stories from creators who made the switch to ConvertKit and find out how it's changed their business.
My open rates are up 6-8% on average since I switched from Substack to ConvertKit.
Sahil Bloom
sahilbloom.com
Moving to ConvertKit helped me improve my open rates from 5% to 20% (and even up to 45% for a certain list segment).
ConvertKit has everything I want and more at a significantly lower prices than I was paying.
Melissa Monte
mindlove.com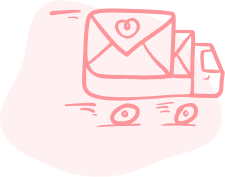 We'll move you to ConvertKit—
for free
Ready to make the switch, but feel stuck? Our migration team can help import your subscribers, rebuild your landing pages, and bring your content over at no charge. Let us get you ready to tap into all the features you need to grow your newsletter.
Request your migration
Get started for free
Give ConvertKit a try with our 14-day free trial.
No credit card required.
Try it for free