2017

State of the Blogging Industry
part 4: the blog
How bloggers start and run their blogs
What blogging platform or content management system do bloggers use?
One of the most common questions bloggers have when starting out is about what platform they should use to build their website and blog. While we believe it's more important to use the platform that works best for your individual needs, we also wanted to find out if there is a fan favorite. It turns out there is, and it's not even a close race.
What do you use as your blog platform?
Out of all respondents, 76% use WordPress as their website and blogging platform. More than three-fourths of all bloggers! That's pretty insane when you consider the many different blogging and website platforms available.
Of those respondents who use WordPress, 82% use WordPress.org (the self-hosted version of WordPress), while 16% use WordPress.com (the WordPress-hosted version), with the remaining respondents either unsure or choosing not to designate.
Of those who answered "Other" the most common alternatives to the listed options were Jekyll, self-hosted, and Wix.
Noticeably absent was the presence of e-commerce platforms like Shopify, Big Commerce, or Magento. We'll see later that the majority of respondents are not selling physical products, and yet we anticipated at least one respondent to be using one of these platforms. We were wrong.
How often do bloggers publish new posts?
"Consistency is king."
– Everyone who teaches anything on the Internet
You've probably heard this advice over and over. "The most important thing to do when you're a blogger is to stay consistent. Make sure that you don't miss a date on your publishing calendar," they say.
But how often does the typical blogger publish? And is there a difference between pros and not-yet-pros? Perhaps most importantly, is there a difference between how often bloggers intend to publish and how often they actually publish?
We asked. Here's what you had to say.
How often do you intend to publish posts on your own blog?
One post per week is by far the most popular intended publishing frequency for all respondents, pros, and not-yet-pros.
38% of all respondents intend to publish once per week
34% of pros intend to publish once per week
38% of not-yet-pros intend to publish once per week
In general, we find it remarkable that 11% of bloggers plan to publish whenever they get around to it. But we also understand that that's life and sometimes it's tough to stay consistent.
But how often do bloggers ACTUALLY publish new posts?
So what does this look like in practice? How do intentions translate to real publishing frequency? To find out, we asked how many blog posts each blogger had published in the past twelve months (August 2015 - July 2016).
In this graph, we compare how often bloggers intended to publish to how often they actually published. The blue represents the intended publishing frequency, and the other colors show us that in every case, the average number of posts published for all respondents was less than the intended number of posts published.
Intended publishing frequency vs actual publishing frequency
To illustrate the gap between intention and reality, this graph shows the differentials for all respondents, pros and not-yet-pros:
Intended publishing frequency vs actual publishing frequency (differentials)
The differential is what we get when we subtract the intended number of posts from the actual number of posts published.
It's important to take a few things away here:
First, everyone struggles to meet their publishing goals, including the pros. The trick is to keep the difference between your intention and your actual publishing frequency as small as possible over the course of a year.
Second, the most common publishing frequency has nothing to do with the best strategy for your business. Just because the vast majority of people intend to publish weekly, that does not automatically make weekly publishing the best answer for your business.
Third, if you want to fit in with the pack, the answer is clear: publish weekly. But remember, the goal is to build an audience who trusts you. In order to do that, you have to show that you know the nooks and crannies of your chosen topic. By publishing weekly, you'll write 45-50 new posts per year. Is that enough to master your topic?
How far in advance do bloggers write their posts?
Now we know that most people don't publish as often as they intend to. That would lead us to believe that most bloggers struggle to keep up with their publishing calendar. So how far in advance do they typically write blog posts when they do publish?
Of the respondents, 52% of bloggers write either the day before or on the same day as they plan to publish. No wonder there's such a large discrepancy between how often bloggers plan to publish and how often they actually publish!
And this isn't just the people who plan to publish daily we're talking about. A full 50% (157 out of 314) of the bloggers who plan to publish weekly write their posts the day before or the day of publishing. Even 47% (28 out of 60) of bloggers who plan to publish once per month are writing the day before or the day of.
This data shows us very clearly that bloggers could unlock an entirely new level of consistency by increasing the gap between when they write and when they publish.
How long before a blog post's publish date do you write the post?
Imagine what it would feel like to work one month ahead in your publishing calendar. You would guarantee that you don't miss a publish date. You would have time to ask a trusted advisor, peer, or friend for feedback on your upcoming post. You would have time to incorporate edits and make the post stronger as well as add media to make the post more engaging. You could provide a stronger call to action or add a content upgrade to each post.
Although most people write a day ahead or less of publishing, the largest single group (36%) writes one week ahead of time. Pros are more than twice as likely to write blog posts one month before their publish date than not-yet-pros. Not-yet-pros are 57% more likely to write the day before they publish than pros, while pros are slightly more likely to write and publish on the same day.
The Anatomy of Blog Posts Across the Blogging Industry
Blog posts themselves are at the core of what bloggers do. How long is the average blog post? What kind of media do bloggers use? How do they measure the success of a post? Where do they put email signup forms? Do they accept comments? We asked all of these questions to get a picture of the nuts and bolts of blog posts today.
How Long is the Average Blog Post?
Everyone has an opinion about the right length for a blog post. Some people are longform advocates while others are fans of quippy, fast reads. To get away from dogma and focus on practice, we asked each respondent to tell us how many words they write in an average blog post.
The most popular length is between 500 and 1,000 words long. That's true for both pros, at 40%, and not-yet-pros, at 44%. The biggest differences between pros and not-yet-pros are that not-yet-pros are 141% more likely to write posts of 500 words or less. Meanwhile, pros are 69.86% more likely to write posts of 1,000 words or more.
Do you have to write long blog posts to be a pro? No. But there is almost certainly more to dig into behind the curtain here in the future.
How do bloggers measure the success of a given blog post?
We were somewhat surprised to learn that more bloggers measure a blog post's success based on total site visitors than email subscribers. Even more surprising: pro bloggers measure a blog post's success by both unique site visitors and social shares (!) versus new email subscribers.
About how long is your average blog post?
What is the #1 way you measure the success of a blog post?
Of those that responded with "other", one was quite profound. This respondent said they measure the success of a blog post with a simple question, "Is this post the best thing on the Internet about the topic at hand?"
You won't be surprised to hear that we believe new email subscribers is the measure of a blog post's success. Of the respondents, 17% of pros agree and 20% of not-yet-pros do as well. To turn a blog reader into a customer, you have to have a way to get back in touch, and that almost always means turning them into an email subscriber first.
Where do bloggers put email opt-in forms on their blogs?
Placing the form at the end of a post is far and away the most popular location for an opt-in form at 64% of respondents, with pop-up forms being a distant second at 28%.
On a typical blog post, where do you have email opt-in forms?
Overall, pros are much more likely to have a form somewhere on their blog posts, with only 3% having no email forms at all, whereas 12% of not-yet-pros have no forms at all.
This is a drastic mistake in our opinion. Whether you're just getting started or have been a blogger for years, you should be collecting email addresses on your blog even if you do nothing with them right now. Your email list is an asset that you own. You can move it from email provider to email provider and always be able to get in touch with the people who have given you permission.
You should start growing an email list today if you haven't already. Here's a quick article on where to put your opt-in forms.
Do most bloggers accept comments from readers?
After an end of post opt-in form, some bloggers allow readers to comment on a blog post. Let's find out how many.
The debate is age-old. To allow comments or not to allow comments? Well, our survey clearly shows that the vast majority of bloggers still believe comments are valuable, with 87% of bloggers allowing comments and 13% that do not.
Do you allow comments on your blog?
How many bloggers accept guest posts, sponsored posts, and advertisements?
TPros and not-yet-pros are nearly equal in how likely they are to accept guest posts, with about half accepting and half not accepting guest posts. The gap widens when it comes sponsored posts and advertisements. Not-yet-pros are 39% more likely to accept sponsored posts and 20% more likely to accept advertisements.
Overall this is interesting in that guest posts are not a revenue generating opportunity in and of themselves, unless they are able to generate affiliate revenue. Meanwhile sponsored posts and advertisements are direct sources of revenue, but not-yet-pros are more likely to accept them.
That rounds out the blog section of the survey, which is a huge part of the blogging industry. Next we turn to the audience, which is the necessary better half of the blog itself. After all, without an audience, there is no chance for a blogger to go pro.
Do you allow guest posts, sponsored posts or advertisements on your blog?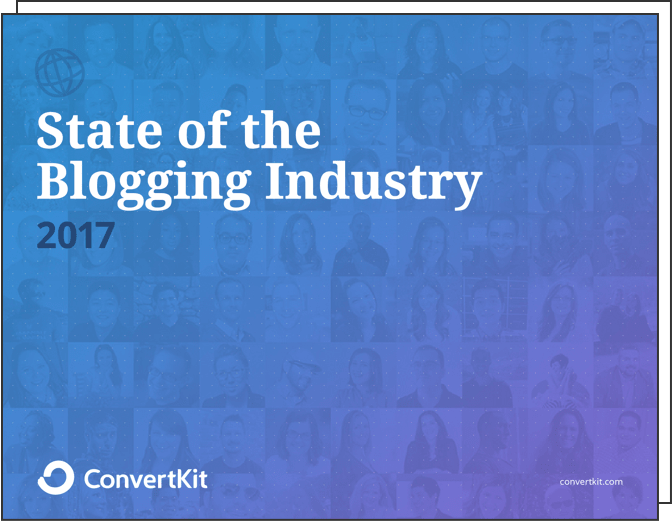 Download the State of the Blogging Industry 2017 report